Mod!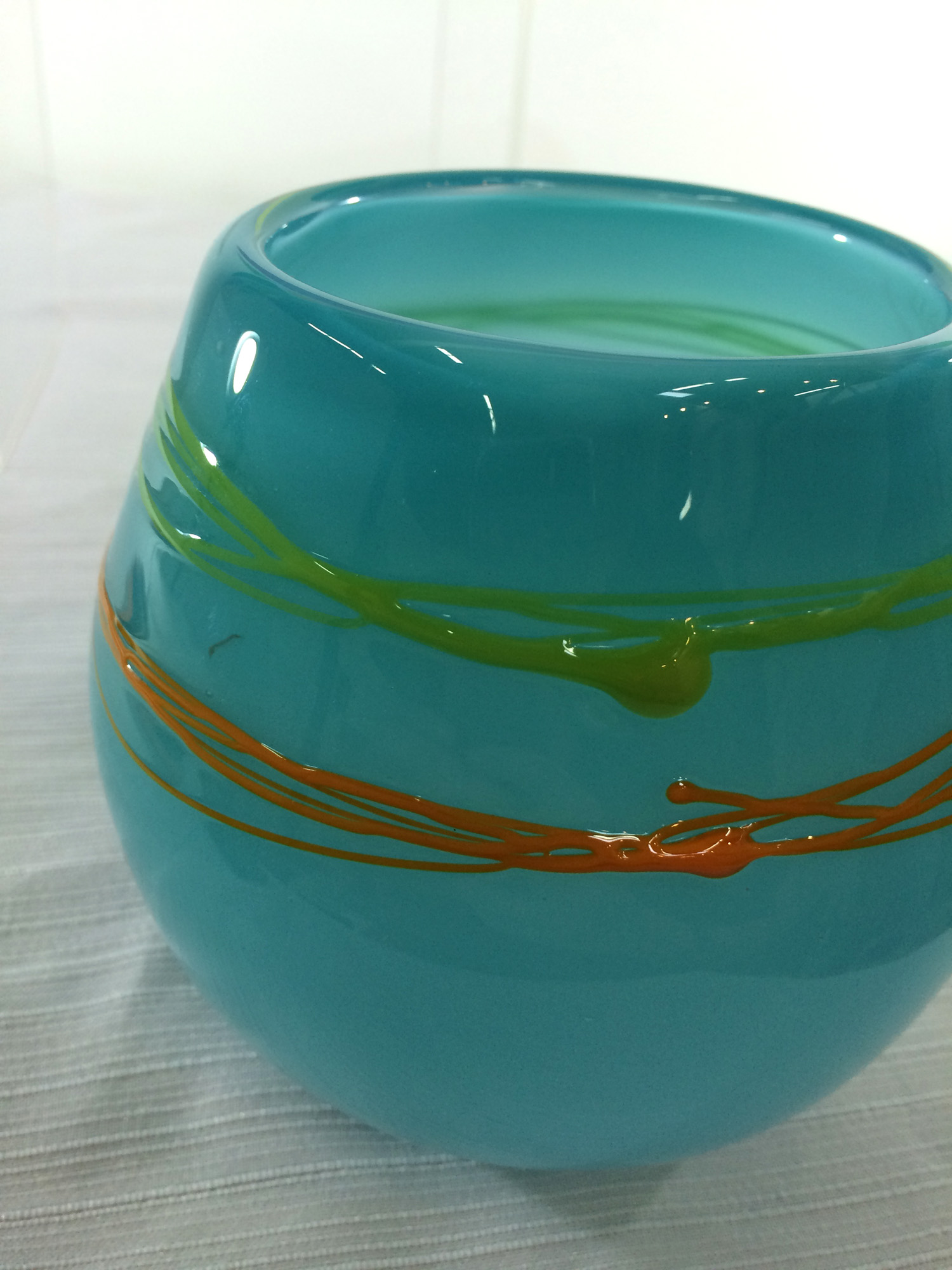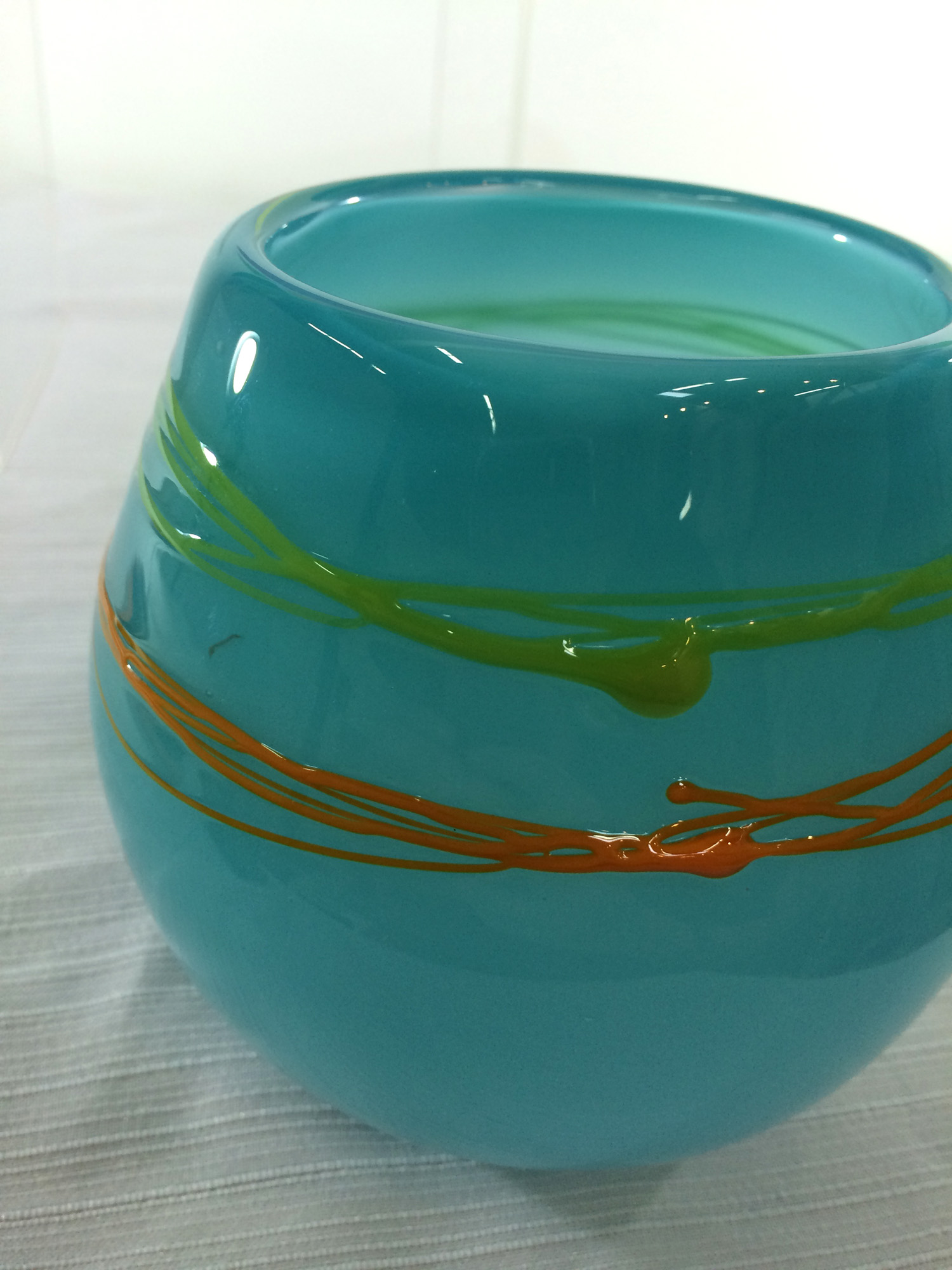 sold out
Mod!
Dotty and a little mod. The inspiration for the first in this series began with a vintage typewriter in a yummy shade of teal. The fun progressed from there. This one works great as a vase or bowl.
Each sold separately.
Aqua Mod with Green and Orange Wraps
Just under 5 inches at widest
4 inches tall
Nearly 3 inches across the opening
Apple Green Mod with Aqua and Orange Wraps
4.5 inches wide
Just over 4 inches tall
Just under 2.25 across the opening
For this piece, I gathered clear glass from the 2000 degree furnace and created a bubble. Then I melted and shaped a bar of colored glass which I used to cover the initial clear bubble. Then I gathered clear again and blew it into shape. Before transferring the piece to a punty for final shaping, I added a thins wraps. You can feel the wrap on the outside--adding extra texture and character.
Shipping costs reflect USPS Priority Mail with delivery confirmation, FedEx Ground or UPS Ground to US destinations.