Mod Lime and White Blown Glass Vase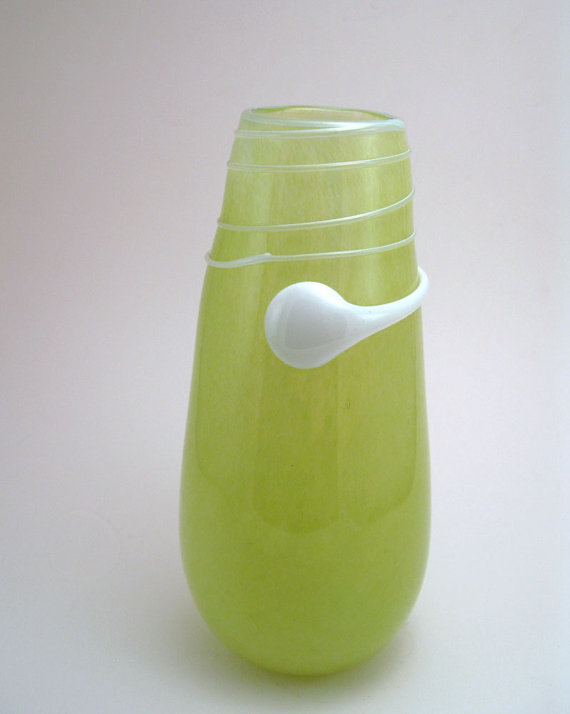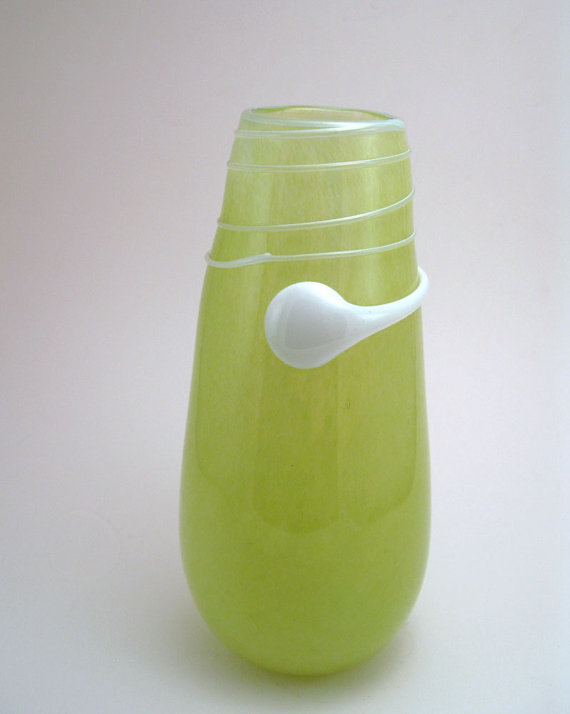 Mod Lime and White Blown Glass Vase
Dotty and a little mod. This is one luscious lime vase.
For this piece, I started with a gather of clear glass from the 2000 degree furnace, then applied white powdered glass to the clear base. After another gather of clear glass, I applied frit (pieces of glass) in lime. I then added another gather of clear glass and blew it into shape. Just before finishing, I applied a white dot that wraps up to hug the lip.
Measures approximately: 8 inches tall; 3.75 inches at widest; 1.75 inches across opening.You can feel the wrap on the outside--adding extra texture and character.