The Duos: Gold and Ruby Blown Glass Vessel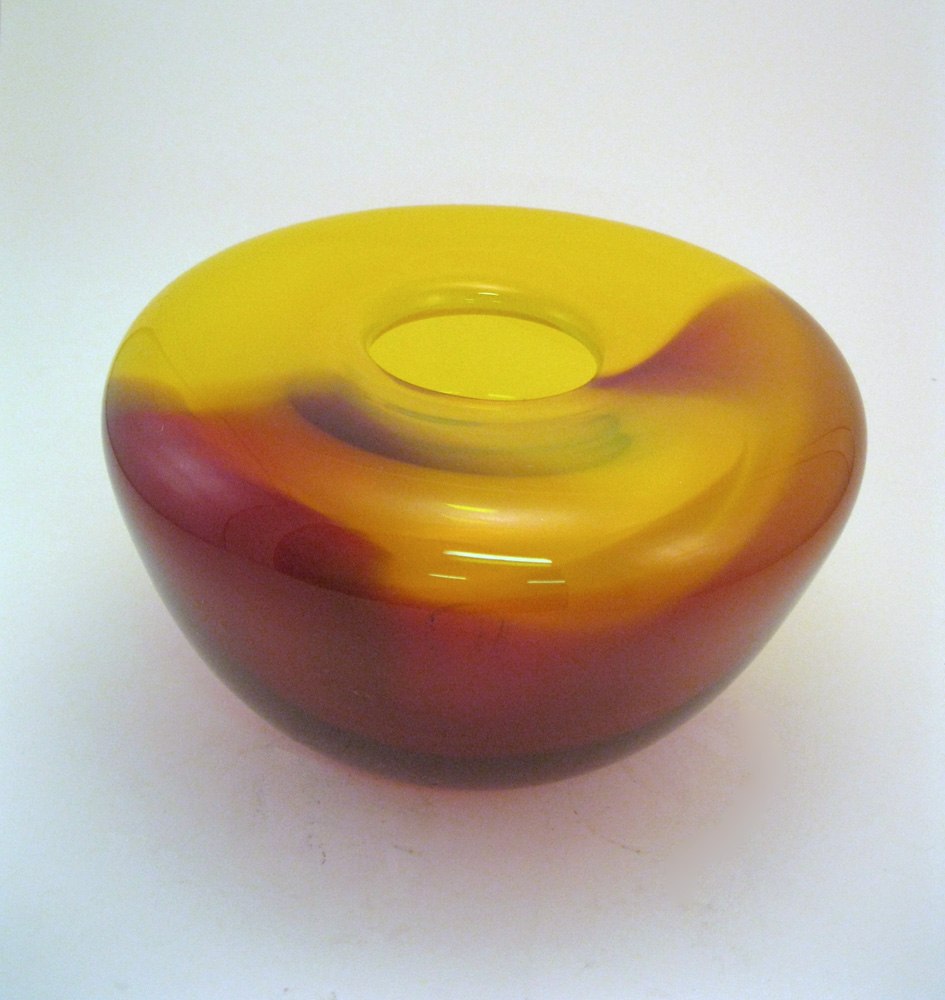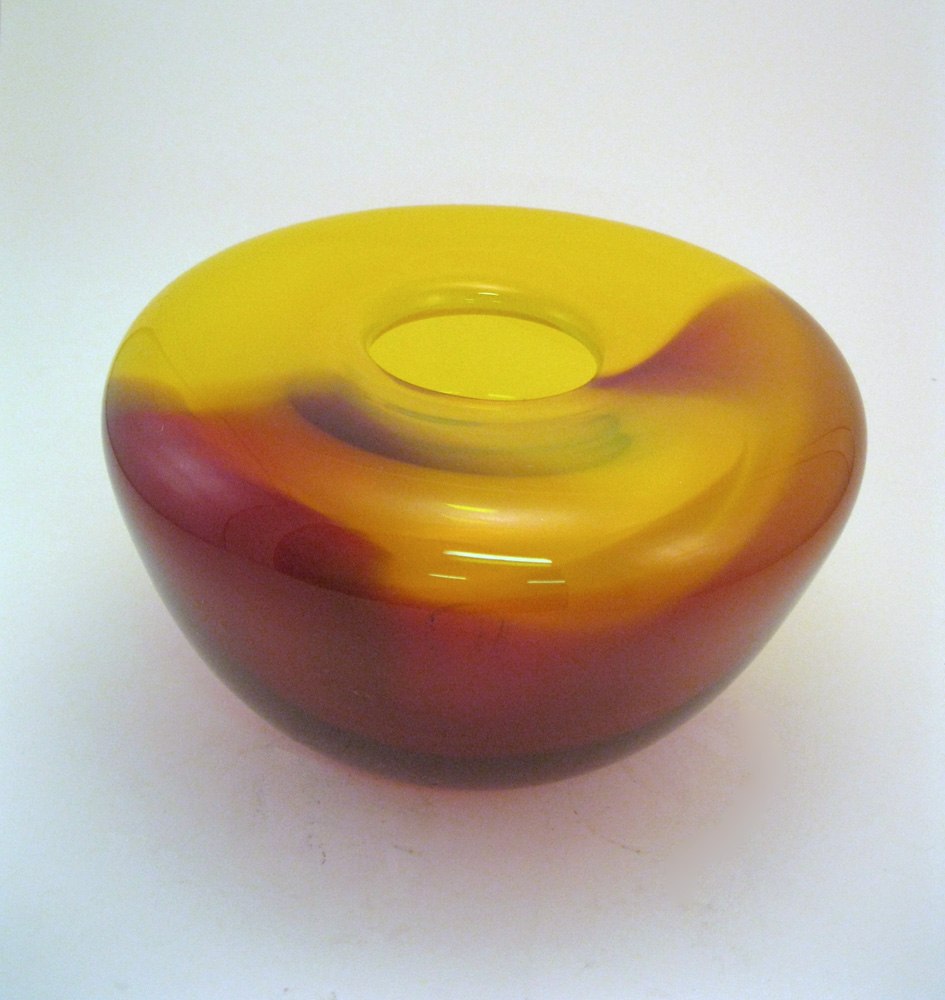 The Duos: Gold and Ruby Blown Glass Vessel
Vibrant jewel tones. Beautiful curves. Don't worry, it's okay to touch.
Colors. How they interact, blend and contrast fascinate me. This piece is from my "Duos" Series, exploring how two colors react when joined as one. It starts with two pieces of bar color heated and shaped together to form a single piece. Then I take a gather of clear glass from a 2,000 degree furnace, shape and introduce a bubble. As that clear bubble cools, my single piece of double color is heated. The clear bubble and duo of color combine to form this piece's base. How those colors move from that initial joining inform everything that follows. Additional gathers of clear glass, heat, air and shaping continue and repeat, all while balancing the movement of the color. The results are never the same.
Even though they are joined, each color in this piece moved at its own pace. Expect one color to feel a little heavier than the other—one side or portion of the piece to be higher or lower or different than the other. The variations are what make each piece unique—join me in celebrating The Duos.
Measures approximately 6.75 inches at widest exterior point. About 4 inches high. Opening is just about 2 inches across.